Reviews
Carpet Cleaning & Service
Don't allow stains, odors and allergens to build up in your home. Professional 'hot water extraction' carpet cleaning performed by our professionally trained carpet cleaning technicians will bring you the best results you imagine.
When it comes to abuse, your carpets see the worst of the worst. Between kids, guests, dirty shoes and pets your carpets withstand a lot of wear and tear. Even cleaning your carpet by vacuuming daily can't reach the deep down dirt that penetrate the carpets surface.
Carpet Pro Cleaners will be proud to come to your home and provide you with top quality carpet cleaning and stain removal services that have made them the number 1 reviewed carpet cleaners in Raleigh, Durham and Cary areas.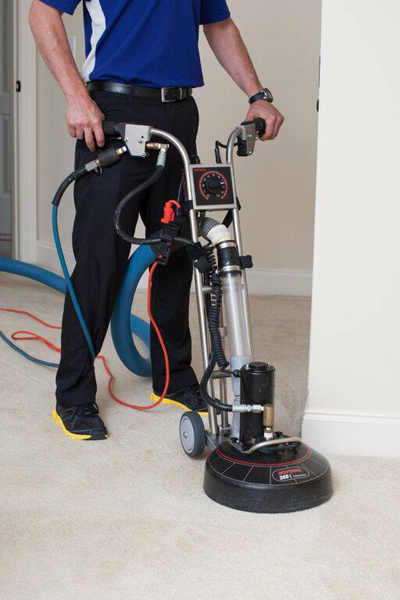 Why Do I Need My Carpets Cleaned?
Health Concerns
The American Lung Association states that most breathing problems, such as asthma, are triggered by indoor allergens like mildew, dust mites and pet dander. People with lung problems and allergies may clean regularly, but many fail to consider the cleanliness of their carpet to be a major concern.
Recent surveys suggested that nearly 45% of households in the United States have high concentrations of dust mite allergens. This number far exceeds the levels scientists suggest are known to cause the development of allergies and respiratory problems in adults and children.
Carpet cleaning has a reputation of being a luxury more than a necessity, but without proper care your carpet can quickly become a health liability. Unfortunately, this is often something that people do not consider and years can pass between cleanings. The sections below are meant to provide a brief overview of some of the specific health concerns related to carpets that are not professionally cleaned on a regular basis.
Ammonia
Pet urine can not only create unsightly stains and unpleasant odors, it can also pose health risks. Cat urine that has dried often smells strongly of ammonia, which can be harmful to humans. The risk of ammonia to human health depends on the concentration and duration of exposure. Significant risk is more common when an area us repeatedly soiled and persons are exposed to large concentrations of ammonia over long periods of time. A cat may live upwards of 20 years and expose its owner to years dealing with a litter box or accidents on the carpet. While regular changing can minimize the concentration of ammonia in a litter box, ammonia concentrations in carpet may need professional attention. Understanding this is the crucial first step toward minimizing the risk. Click here to learn more about the risks of ammonia exposure.
Dust Mites
One potential and increasing health risk involved with improperly cared for carpet is asthma. A leading and silent contributor to asthma may often be lurking in dirty or damp carpets. This environment plays the perfect host to tiny organism and microbial growth. In turn these minuet creatures increase the risk of asthma in individuals living in such environments. It is important that carpets are maintained and thoroughly dry throughout homes in order to decrease the risks involved with asthma.
Dust mites are another concern involved with unkempt carpet. Dirty carpet serves as a host and breeding ground for mites which feed off of the bacteria and human skin cells that naturally live within carpet. In the absence of regular professional carpet cleaning the carcasses of dead dust mites are inhaled by homeowners. This can be extremely hazardous for people whom are allergic to dust mites. It is not only disgusting but also a huge health risk causing eye irritation, skin rashes and nose inflammation.
Mold
Mold is also an area that can come into play with carpet that is not regularly maintained with visits for a carpet cleaner. Asthma attacks increase ten-fold when mold is present. Mold spores are known to breed bacteria and allergens. These mold spores are breathed in and can cause issues within ones respiratory system. If a family is suffering from cold like symptoms that are persistent it is likely the household should have their carpets professionally cleaned in order to remove any bacteria, mold spores and allergens that are breeding within their flooring.
Bacteria
Athlete's foot does not come only from dirty gym floors anymore. The parasitic organisms found on dirty floors are constantly turned up on carpet flooring. This in turn allows the organisms into the air and into respiratory tracks and also into even the smallest cut or knick on a person's foot. This can lead to athlete's foot.
Reduce costs
Replacing flooring today can be an important and expensive venture. Regular cleaning and maintenance will usually lead to extending the life of your carpet. Over time, the dirt and soil brought in from outside will begin to get ground into the carpet accelerating the wear and structural integrity of the carpet fibers. This will dramatically shorten the life of the carpet and can be prevented by calling Carpet Pro Cleaners.
Improved appearance
New carpet can improve the appearance of any room, but how can carpet that is walked on every day continue looking new? To keep your carpet clean, it's necessary to vacuum regularly with a strong, well-functioning and properly-filtered vacuum cleaner. Unfortunately, due to traffic, children, pets and normal wear, carpet fibers inevitably become soiled, and a dull appearance results. Traffic lanes will begin to develop in highly used areas such as door thresholds and around furniture. No matter how much you vacuum, eventually you will need to call a professional carpet cleaner.
Regular professional cleaning using a well trained technician is as important to your carpet as having a trained mechanic perform routine tune-ups on your car. While your carpet may appear clean on the surface, periodic cleaning by a certified Carpet Pro Cleaners technician can remove what you can't see and help your carpet retain its fresh, beautiful appearance.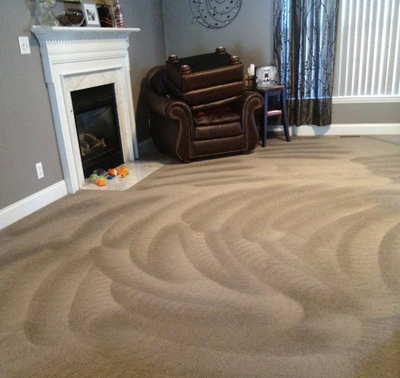 Conclusion
Carpet Pro Cleaners suggests carpets be cleaned every six months. In some circumstances, such as homes with indoor pets or children, more frequent cleanings may be necessary to ensure a healthy environment for you and your family. Proper maintenance will give your carpet a longer life while retaining an appearance you can be proud of; saving you money and making you feel better about your home all the while.
How CPC can help me?
Carpet Pro Cleaners has built its business around formulating a smarter, cleaner and safer option to remedy all carpet related health concerns and return your carpet to its best possible look and condition. With an ongoing investment in state of the art, industry leading carpet cleaning equipment from companies like Rotovac and Butler System, our number one priority is to eradicate the odors, soil and micro organisms that occupy your carpet. In addition, our machines are outfitted with a one of a kind dual heat exchange system that allows us to reach water temperatures used in cleaning, unmatched by competitors. These high temperatures are of the utmost importance when treating pet stains and removing mites and dander living in the fibers of your carpet.
We begin the process by applying a combination of plant based cleaners specially designed to break down and remove the hazards mentioned above. Carbon filtering and ionizing our water also greatly enhances our cleaning process, as leaving behind the minerals, deposits and metals found in water dilutes the deep cleaning necessary to remove allergens. The process is finished off with a combination of citrus fragrance and lemon essential oil to leave your carpet and rugs feeling and smelling fresh and organic. Carpet Pro Cleaners uses only non-toxic materials to clean your carpets.
Which areas do we service?
CPC provides carpet cleaning services in Raleigh, Durham, Apex, Cary, Holly Springs, Morrisville, Chapel Hill, RTP and more.
Rotovac Carpet Cleaning Video
Helpful Tips For Daily Maintenance:
What steps should I take to maintain carpet in a high-traffic area on a daily basis, and to deal with spills and stains?
It's a good idea to keep sand, grit and grass clippings off walkways outside entries to prevent inward tracking of these abrasive soils.
Purchase a properly sized entry mat, the bigger the better. There must be room for at least two steps to sufficiently wipe soil from feet before encountering the installed carpet. A carpet with a nylon face and vinyl back is best for moisture and oils absorption, combined with the resiliency necessary to collect a quantity of particle soil. The IICRC suggests a rental mat, since that guarantees frequent maintenance. Place entry mats on hard surfaces rather than on carpet where they can trap moisture or cause plasticizer migration.
Vacuum, vacuum, vacuum daily, especially after major events. The sooner you collect soils from the surface, the easier it is to remove them. For most carpet, you should use an upright vacuum with brush agitation, unless your canister vacuum is particularly well designed. The wider the head, the more efficient.
Typically, deep cleaning should be accomplished on at least a semi-annual basis, with no more than two entry and high-traffic area "rinse" cleanings between the deep cleaning. This is dependent on traffic and daily maintenance as well. At a minimum, some attention should be given to primary entry areas on a quarterly basis.
If spots are treated immediately, most will respond with plain warm water and very little mild detergent added.
Use high-efficiency double-lined poly-fiber collection bags. This reduces periodic maintenance such as dusting of furniture, heating, ventilation and air conditioning (HVAC) filter exchange.
Make sure the HVAC system is slightly positively pressurized as well, which means that air is going out when doors are opened, rather than being sucked in. Proper air exchange rates can be calibrated according to ASHRAE regulations for the building with a trained HVAC contractor.
Ensure proper air filtration through the HVAC System. High-efficiency pleated filters, rather than inexpensive fiberglass filters, are recommended.
CARPET PRO CLEANERS 10 TIPS:
Clean your wall to wall carpet as often as you need – it's an investment that goes to waste otherwise. Keep it as clean as you like.
For your cleaning needs, it's best to call a professional cleaner rather than attempt cleaning yourself with household cleaners or carpet spotters. Many over the counter cleaners can set the stain and/or bleach the color from the treated area.
Using a hair dryer to dry your damaged carpet (or other various home remedies) may only seal the damage permanently. Call Carpet Pro Cleaners.
Vacuum your Carpets often. Removing dirt and soil frequently will certainly prolong the life of your investment. We don't believe you can vacuum your carpet too often. The same applies to cleaning. Have your carpets professionally cleaned as often as you feel comfortable.
Rotate your area rugs at least every few months. It will keep the unavoidable ware and tare to a minimum and evens out differences and fading that may set in from sun light through windows.
When possible, pick up or try to get out, gently, solids and blot liquids off the rug. Time is of the essence here also.
Try to limit the amount of chemicals and products you use to clean spots and trouble areas in your home.
Softly brush your upholstery weekly. Just as in vacuuming, which you should apply to your upholstery too, brushing helps fibers maintain their integrity for much longer.
Before you reach for the cleaner or treat a spot, call Carpet Pro Cleaners. We are here to serve you and will be glad to answer any questions you have anytime you have them.
It is important to know exactly which type of fabric your upholstery is comprised of and what its cleaning requirements (if any) are before trying to treat spots yourself.
How soon can I walk on the carpet after cleaning?
While your damp carpet will certainly attract new soil from your shoes, there are not any other adverse affects to walking on your carpet directly following the cleaning.
What about moving furniture?
Due to limitations imposed by our insurance carriers, we are regretfully unable the move furniture in your home and ask that any furniture that needs to be moved, be moved prior to your appointment. Any moved furniture will need to remain off the carpet until it is completely dry, in order to avoid staining.
How long does the cleaning process take?
Cleaning depends heavily on the soil level and set up time necessary at each job site. It's safe to allocate a minimum of one hour per four rooms of carpet to be cleaned.
Why does Carpet Pro Cleaners use the Rotovac system?
We at Carpet Pro Cleaners believe that the Rotovac system provides a deeper, more even and efficient cleaning by providing an adjustable speed agitation within an encapsulated cleaning head.
Should I have my carpets cleaned even if they don't look dirty?
Your carpet is the biggest filter in your home. Even when it doesn't appear dirty, you can rest assured that your carpet is harboring an immense amount of dirt and filth.
Will steam cleaning lead to mold or mildew?
The horrors described on the internet describing mold and mildew post steam cleaning are by and large unfounded. Only in extremely rare circumstances when equipment is faulty or operated improperly by a cleaner lacking professional training could you possibly encounter such an issue.
How long will it take my carpet to dry after the following the cleaning process?
Drying time is dependent upon several variables such as the soil level of the carpet, style and thickness, air circulation in the home, etc. Carpet will typically dry in 6 to 8 hours and may take up to 12 or 18 hours to dry completely, under certain circumstances. Turning on any available fans will often help lower dry times.