Listen to what they're saying about our Durham NC Carpet Cleaning Services!
---
Find more of our local reviews on Google and Yelp.
Find out more about our carpet cleaning process: 
---
"If you want to get your security deposit back when you move out, then you should call Carpet Pro Cleaners. I called around to compare rates and Carpet Pro Cleaners had the lowest rate. Another carpet cleaning company tried to convince me any company with such a low rate would not be able to do a thorough job. WRONG Carpet Pro Cleaners and Wesley did an awesome job cleaning the carpets of our entire home. They pre-treated, didn't leave the carpets soaked, and used eco-friendly products."
Renee, Durham NC
---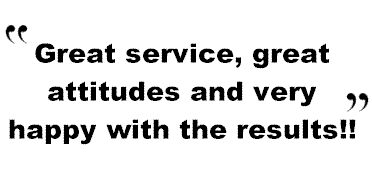 "Moved into the area this summer as my daughter finished school and we became grandparents for the first time. Although our new house seemed to be in relatively good condition, we wanted to make sure everything and especially the floor coverings we cleaned to our satisfaction. We also didn't want to deal with a bunch of nasty chemicals. The scheduling was easy. They guys showed up on time and did a great job. Kudos Carpet Pro Cleaners."
Allen, Durham NC
---
"Prior to having our carpets cleaned by Carpet Pro Cleaners, we thought we would have to replace our carpets. Thankfully, the technicians at CPC were able to make our carpets clean and like new. The staff were very courteous, efficient, and responsive. Prior to our scheduled cleaning, we received a couple of courteous calls to remind us of our appointment and to provide an estimated time. The technician even called us on our appointment date to confirm the time he would be at our house. Once there, he walked with us through our house to evaluate the condition of our carpets before cleaning. We were also pleased to know that CPC uses an all-natural, safe cleaner. There was no harsh chemical smell during or after our cleaning and we never had to leave the house during our cleaning. CPC is an affordable carpet cleaner who does a thorough job of cleaning, never cutting corners. I plan to have them clean my carpets again in the future to extend the life of our carpets. I'm very thankful that I won't have to replace carpet any time soon!"
Stephen, Durham NC
---
"Great service, great attitudes and very happy with the results!! CPC removed stains that several other cleaners had failed to or claimed "couldn't be removed". I usually try to keep our carpets clean with my Bissell carpet shampooer but for the cost and energy I save, I think I will have Stacy come back every six months. Will use again and would definitely refer to friends."
Kelly, Durham NC
Contact Carpet Pro Cleaners of Durham, NC at at 919-376-6055 for all your carpet, upholstery, tile/grout cleaning and carpet repair needs. You can also book our services online 24×7.