Dedication to being green!
Green cleaning refers to using cleaning methods and products with environmentally-friendly ingredients to preserve human health and environmental quality. Green cleaning techniques and products avoid the use of chemically-reactive cleaning products which contain various toxic chemicals, some of which emit volatile organic compounds (VOC's) causing respiratory and dermatological problems among other adverse effects. Green cleaning can also describe the way residential and industrial cleaning products are manufactured, packaged and distributed. If the manufacturing process is environmentally-friendly and the products are biodegradable, then the term "green" or "eco-friendly" may apply. Green cleaning is behavioral as well as simply using healthy and environmentally-friendly products. Consumers are being made aware of the ways in which green cleaning is most-effectively used.
Carpet Pro Cleaners believes in investing time, energy and finances into operating a more sustainable, environmentally conscious local business. We make this effort not only for the advantage of our communities and their residents but local waterways and the planet as a whole. Years ago, we made a change that thousands of hospitals, universities, and businesses alike have already made. We've switched our entire product line to safer, naturally derived and plant based products and cleaners. We have invested the time, done the research and investigated the manufacturers and they products we purchase from them. These products are free of toxic chemicals like VOC's, detergents and phosphates and are safer for our technicians, you the consumer and the environment.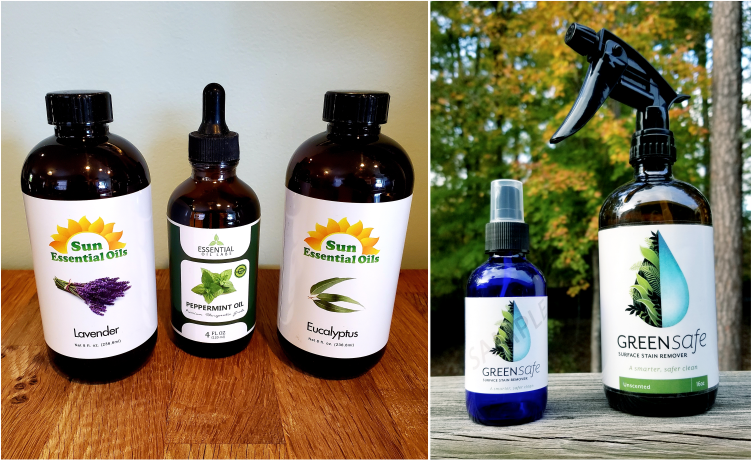 Our lives and homes are filled with toxins and toxic chemicals that we use and are exposed to sometimes unknowingly. Household cleaning products can cause unhealthy indoor air quality and may lead to or irritate serious health problems. The ingestion or contact with these products such as oven cleaner, carpet cleaning chemicals and all purpose cleaners have been linked to a host of health issues, especially in children and pets. Furthermore, the hazardous chemicals we use in our homes and in our businesses enter water supplies and will linger in almost every conceivable form around every imaginable corner. The least we could do to combat the use and manufacturing of products that contain such toxins and harmful chemicals was to transition into a product line derived naturally. So we did. We are not only committed to continuing the search for more effective and safer products and companies to partner with but remain committed to creating environmental awareness and education for our customers, business associates and the employees of Carpet Pro Cleaners.
Our cleaning method employs a water filtration system that demineralizes and deionizes the water we use for cleaning. This is one step we've taken as we strive towards using and consuming even less of the natural products that we clean with. This in turn, minimizes our overall carbon footprint and associated waste. We aim to not only use less of our products but also to remove residues and other toxic chemicals left behind by over the counter spot cleaners or other carpet cleaners.
Currently, we are seeking new and innovative ways to power our company vehicles and equipment more efficiently and lower the associated emissions. Exploring the use of solar power and biodiesel engines and natural gas powered vans are among a list of our priorities for 2017.
Our journey does not end but merely begins with using products that are made with plant, mineral and biodegradable ingredients and are not tested on animals but are packaged with environmentally sustainable or recycled materials We are looking forward to expanding our emphasis on sustainability and lessoning our companies waste while striving to provide a cleaner, healthier and safer option for cleaning.
What is the Green Seal?
Green Seal is an independent, non-profit organization based in Washington, D.C. with the mission of safeguarding human health and the environment by promoting the manufacture, purchase, and use of more sustainable products and services. http://www.greenseal.org/ Green Seal makes it possible for companies like Carpet Pro Cleaners to find and use environmentally friendly products that our customers can have confidence in. The organization is a science-based development and certification body that meets the Criteria for Third-Party Certifiers of the United States Environmental Protection Agency. It meets the requirements for standard development organizations of the American National Standards Institute, meets the guidelines for ecolabeling programs of the International Organization for Standardization (ISO 14020 and 14024), and also meets membership criteria of the Global Eco-labelling Network (GEN). Green Seal's flagship program is voluntary certification of products and services to meet Green Seal standards.
Procyon
Carpet Pro Cleaners is proud to announce our partnership with PROCYON® Products http://soapfreeprocyon.com, maker of the industry's first cleaning products to be certified under Green Seal's Revised GS-37, 2009 Standards! Procyon has been providing environmentally safe, quality products that work for over 30 years. After years of trials and experimentation with other companies and products we are proud to put Procyon's products to use and make them available to our valued customers. Both Carpet Pro Cleaners and Procyon share in our commitment to a healthy cleaning industry and eliminating the impact that cleaning chemicals has on the environment. All of our Procyon products are powerful and yet soap free, odor free, hypo-allergenic, non toxic, with no VOCs and no off-gassing. Made with truly all natural ingredients, Procyon products are one of the safest on the market today as well as being a highly effective option for a variety of cleaning applications.
Procyon's all natural degreasers and water softeners dissolve and emulsify contaminants and soil. Particulates that are not rinsed out dry to a crystallized form allowing easy removal with a good vacuum cleaner. This will leave no soapy, sticky, residue in your carpets.
Although people may believe they are doing the right thing by using various biodegradable detergents, it is important to remember that these detergents can have an adverse impact on the environment and our lives in thousands of ways and that wastewater should never enter our waterways.
At CPC, we believe that we have an obligation to protect the health of the members of our community and those everywhere and we feel we have a responsibility to our industry. We have an existing process for vetting the safety of our products and an interest in striving to improve and make new discoveries. Maintaining a committed to educating the public in proper, safe, and efficient cleaning methods and environmental preservation are still priorities for over profit making for Carpet Pro Cleaners.
Phosphate-containing detergents
When phosphate detergents are used, disposal of the wastewater is an environmental issue. The breakdown of the phosphorus complexes in phosphate detergent wastewater (and in other household products, and in human and industrial wastes containing phosphates) creates biologically available phosphates. In waterways these can contribute to an oversupply of phosphates. Low concentrations of plant nutrients, such as nitrogen and phosphorus, can limit plant and algae growth. When phosphates from the sources mentioned above are introduced to waterways any phosphorus-limitation may be removed and may cause excessive algae growth which, in turn, can cause a host of other problems.
For example, these phosphates can lead to increased numbers of insects, crustaceans and fish in the waterway which, when they and the algae die and decompose, can reduce oxygen in the water to such low levels that other aquatic organisms are killed the release of toxins by some cyanobacteria (blue-green algae) that can kill other organisms and make the water unsuitable for humans, livestock and wildlife. Most algae are an important part of the ecosystem; however their presence in excessive amounts becomes an environmental problem. For these reasons wastewater containing phosphate detergents should be directed to the sewerage system and not be allowed to wash into the storm water drains. Unfortunately, it is all too common for companies in our industry to dump their waste water near water sources or in storm drains, which lead directly to open water sources. This is strictly against environmental protection guidelines and can be very harmful to these contaminations sites. At Carpet Pro Cleaners, we are committed to making sure our waste water ends up in the cities sewage water recycling system, where it belongs.
Phosphate-free detergents
Disposal of phosphate-free detergent wastewater is also an environmental issue. Phosphates are primarily used in detergents as 'builders', which remove calcium ions, and allow surfactants (the cleaning agents) to work more effectively. In phosphate-free detergents, the phosphates are replaced by alternative builders such as zeolites or an increased concentration of surfactants.
The problem with this is that surfactants are among the most toxic compounds in detergents and have been implicated in decreasing the ability of aquatic organisms to breed. To minimize the environmental harm caused by phosphate-free detergents they must be treated in sewage treatment plants. Unfortunately, even after treatment the effects of some alternative builders remain. Reducing the use of all cleaners is another priority of Carpet Pro Cleaners.
Finally, biodegradable detergents can cause problems in our storm water systems, streams and rivers. Ensure that no waste water is permitted to enter these systems. Ensure that all waste water is either collected by a licensed waste disposal company or a trade waste permit is obtained to dispose of it into the sewerage system.
The Safer Detergents Stewardship Initiative
The EPA is developing the Safer Detergents Stewardship Initiative (SDSI) to recognize companies, facilities, and others who voluntarily phase out or commit to phasing out the manufacture or use of nonylphenol ethoxylate surfactants, commonly referred to as NPEs. These surfactants are used in detergents in cleaning and other products. Both nonylphenol ethoxylates and their breakdown products, such as nonylphenol, can harm aquatic life.
The Safer Detergents Initiative will complement EPA's Aquatic Life Ambient Water Quality Criteria for Nonylphenol. These criteria are designed to protect aquatic life in both fresh and saltwater and can form the basis for state and tribal water quality standards.
Saying "No" to Nonylphenol
Nonylphenol is both an intermediate in the manufacture of nonylphenol ethoxylate surfactants and an ultimate degradation product. Nonylphenol ethoxylate surfactants are used in many sectors including cleaning and industrial processes. The Design for the Environment Program has identified safer alternatives through its partnership work with industry and environmental advocates. These safer alternative surfactants are comparable in cost and are readily available. The Safer Detergents Initiative will encourage the manufacture and use of safer surfactants, reducing the amount of nonylphenol ethoxylate surfactants and nonylphenol in streams. This preventive action will assist in attainment of the Aquatic Life Criteria for Nonylphenol published in the Federal Register in February 2006.